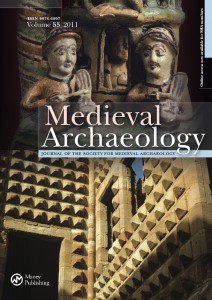 A Palace For Our Kings has received a fine review in the latest issue of the academic journal Medieval Archaeology. Penned by Dr Amanda Richardson of the University of Chichester, an expert on medieval forests and deer parks, the review is constructively positive:
"Clipstone has long been a mere footnote in the study of medieval English royal palaces, with only two index citations in Tom James' 1990 Palaces of Medieval England(acknowledged here as an inspiration). This much-needed book therefore fills a gap, resulting from a long association with the site by the author. This book is a lively, wide-ranging and engaging read… it represents another welcome piece in a historiographical jigsaw."
Our thanks go to both Dr Amanda Richardson and to journal editor Dr Neil Christie.