A Palace For Our Kings by James Wright
with foreword by Jonathan Foyle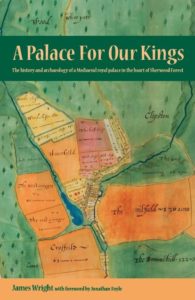 Now available to order as a limited edition paperback and e-book.
All limited edition paperback pre-orders will be dispatched via Royal Mail within seven days of your order being placed (and often a lot faster).
Please ensure that if your delivery address is outside of the UK that you select the Worldwide (Non-UK) Orders payment button below as there is a difference in postage costs.
Limited edition paperback:
Pay with debit/credit card or via Paypal.
UK Orders: £10 + £2.50 postage & packing.
Worldwide (Non-UK) Orders: £10 + £7.60 postage & packing.
A number of customers have reported errors when attempting to order via Paypal after clicking through to this site via Twitter or Facebook mobile apps. Occasionally this will sign into your own Paypal account. In order to avoid this please enter www.triskelepublishing.com/shop/ into an ordinary web browser and the order form should work correctly.
E-Book available via Amazon
Available to order now on Kindle Edition
Paperback also available via Amazon and Waterstones:
Available to order now in limited edition paperback.
Please note that, due to the charges levied by Amazon and Waterstones, orders of the limited edition paperback placed through those websites will be more expensive than those placed directly through Triskele Publishing.