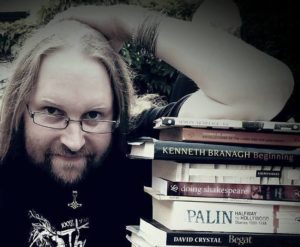 James Wright FSA is an archaeologist currently studying for a doctorate at the University of Nottingham. With over twenty years of experience, he has published two books and a string of popular and academic articles based on extensive research and fieldwork concentrating on the British Mediaeval and Early Modern periods.
James is a very experienced buildings archaeologist capable of producing a wide variety of survey documents. He teaches both lectures and workshops which can also be taught as short courses. James makes regular appearances for the BBC talking about history, archaeology and folklore. He also acted as an archaeological consultant for Channel 4's Time Team.
Further detailed information on the services offered by James can be found via the microsite links listed above.
Please feel free to make contact in order to discuss a specific enquiry for archaeological reporting, authorship or lecturing services.
---