Latest Title Out Now:
A Palace For Our Kings– The history and archaeology of a Mediaeval royal palace in the heart of Sherwood Forest
by James Wright with foreword by Jonathan Foyle
Now available to order for just £10 from the Triskele Publishing online shop as a limited edition paperback or as an e-book
In the heart of Sherwood Forest lies the picturesque, yet unassuming, village of Kings Clipstone. Between the twelfth and fifteenth centuries one of the very largest royal palaces ever to have graced the Mediaeval landscape stood there.
The palace was visited by eight kings who held parliament, Christmas feasts and tournaments; were visited by the king of Scotland, a papal envoy and traitorous barons; built a fortification, great hall and a stable for two hundred horses; went hunting, drank wine and conceived a prince; listened to storytellers, poets and singers.
This is the history of one of the great lost buildings of Britain and of the individuals that built, worked and lived there. Above all this is a story of the people whose lives have been shaped for centuries by an extraordinary structure standing in a remarkable landscape.
A Palace For Our Kings – The history and archaeology of a Mediaeval royal palace in the heart of Sherwood Forest is now available to order from the Triskele Publishing online shop
Reviews
"A lively, wide-ranging and engaging read"
– Medieval Archaeology
"The most important published text to date on King John's Palace."
– Thoroton Society
"A Palace for Our Kings lovingly restores Clipstone to its rightful place in history as an iconic forest palace."
– Medievalists.net
"Written in a wonderful, conversational manner which makes it accessible to all, and tells a truly fascinating story which made it a pleasure, and a privilege, to read."
– History The Interesting Bits
"The passion which James [Wright] has for the site is evident, it is very well researched and written and is bursting with meticulous facts that will appeal to the specialist, academic and general populous alike."
– Nottinghamshire Historian
Free Online Content
A sample chapter from the book is now available to download
Access to diagrams of the Plantagenet family tree
About the authors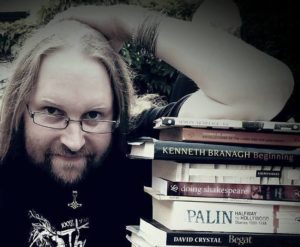 James Wright is a Doctoral Researcher at the University of Nottingham. Formerly he has worked as a conservation stonemason and as a buildings archaeologist at the Museum of London Archaeology. His previous publications include a book on the Castles of Nottinghamshire and several journal articles relating to castles and palaces. Alongside fieldwork at Mediaeval buildings such as the Tower of London, Knole, Tattershall Castle, the Palace of Westminster and Southwark Cathedral he researched the history and archaeology of Kings Clipstone for over twelve years. Visit James's Kings Clipstone social media on Facebook and Twitter for more information on his project work and read our blog article about his relationship to the site.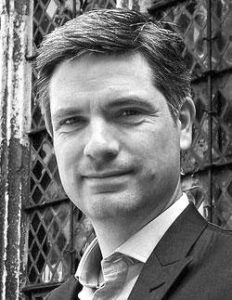 Jonathan Foyle has contributed the foreword to the book. He is a broadcaster, journalist and historic buildings consultant with a background in heritage conservation, research and curating buildings such as Hampton Court. He is Visiting Professor in Conservation at the University of Lincoln and has authored monographs on the cathedrals at Lichfield, Lincoln and Canterbury. Visit Jonathan's website for more information and read about his contribution to the book on our blog.